Anwi N. Etame, O.D.
Dr. Etame is a board-licensed Therapeutic Optometrist and Optometric Glaucoma Specialist by the Texas Board of Optometry.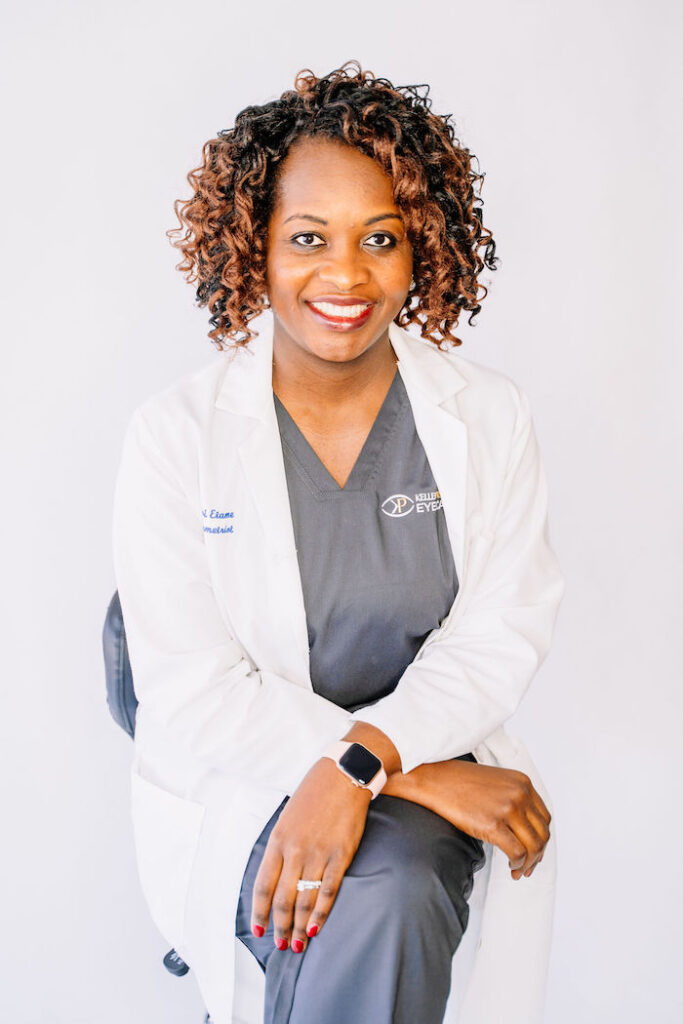 She is clinically trained to diagnose, treat and manage ocular infections and diseases. Her areas of clinical interest include family eye care, pre- and post-operative surgical co-management, specialty contact lens fitting, glaucoma, keratoconus, myopia control & Computer Vision Syndrome.
Dr. Etame received her Doctorate of Optometry with honors in clinical care from the Illinois College of Optometry. She earned her Bachelor of Arts in Modern Languages with a minor in Spanish from Pacific University in Oregon. She gained extensive training in primary care optometry and ocular disease management, surgical co-management and low vision rehabilitation during her externship rotations at the Las Vegas VA Medical Center and Commonwealth Eye Surgery in Lexington, KY. Additionally, she trained in pediatric optometry, binocular vision and developmental disorders at the Vision Enhancement Clinic in Springfield, MO.
Dr. Etame is a current member of the American Optometric Association, the Texas Optometric Association and the Tarrant County Optometric Association. She is also an active member of the Volunteer Optometric Services to Humanity (VOSH) where she has dedicated her time to serving those deprived of proper eyecare. In 2006, she traveled to Ethiopia, E. Africa and then to Cameroon, W. Africa in 2007 & 2009 respectively to provide optometric services to individuals with limited access to eye care.
Dr. Etame is passionate, and truly committed to providing the best patient care through the use of advanced technology and current clinical procedures. In her spare time, Dr. Etame enjoys traveling, reading, cooking and above all spending time with her husband and three children. They especially enjoy visiting restaurants with different cuisines of different ethnicities in the Dallas-Fort Worth metroplex.